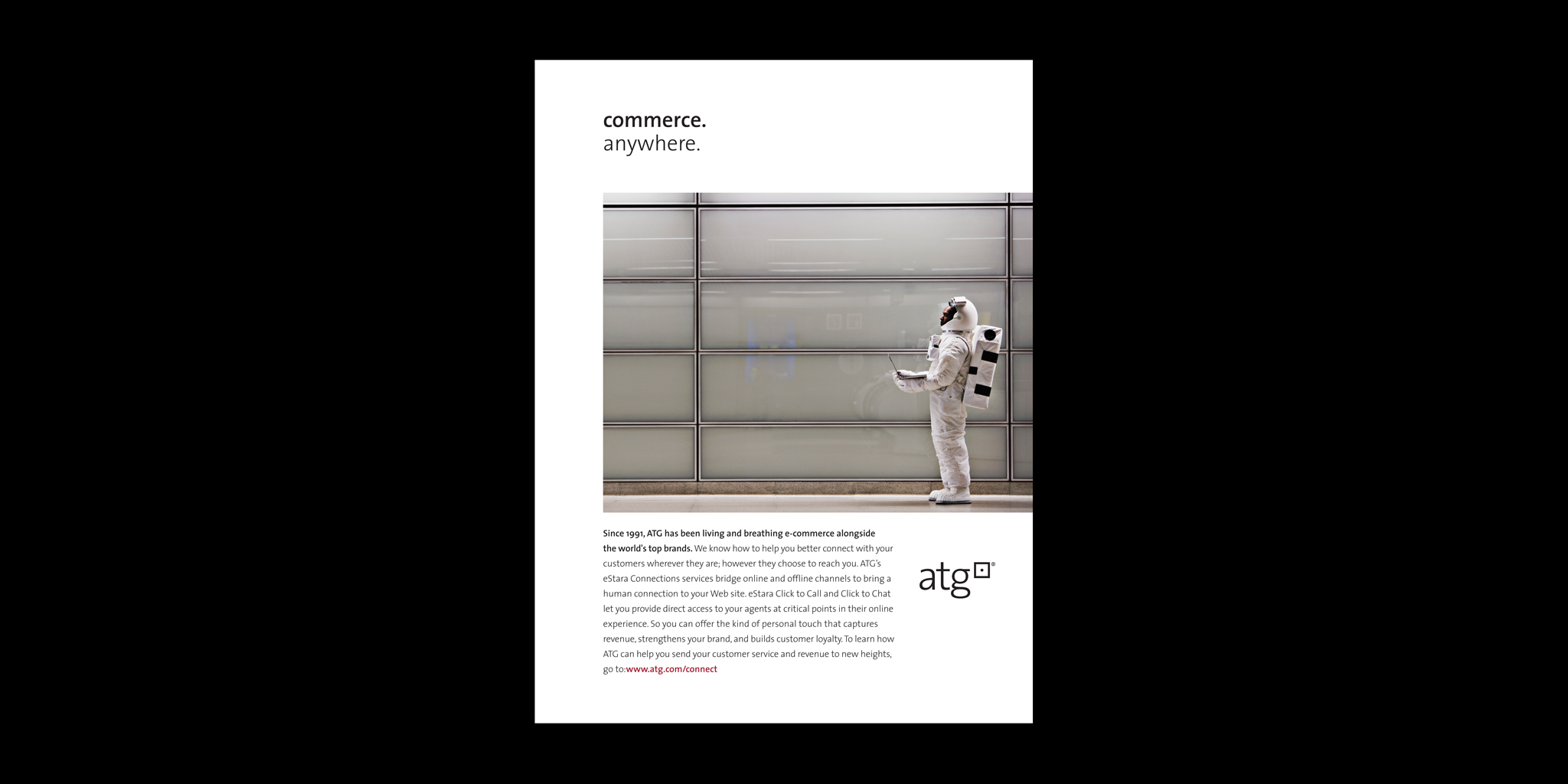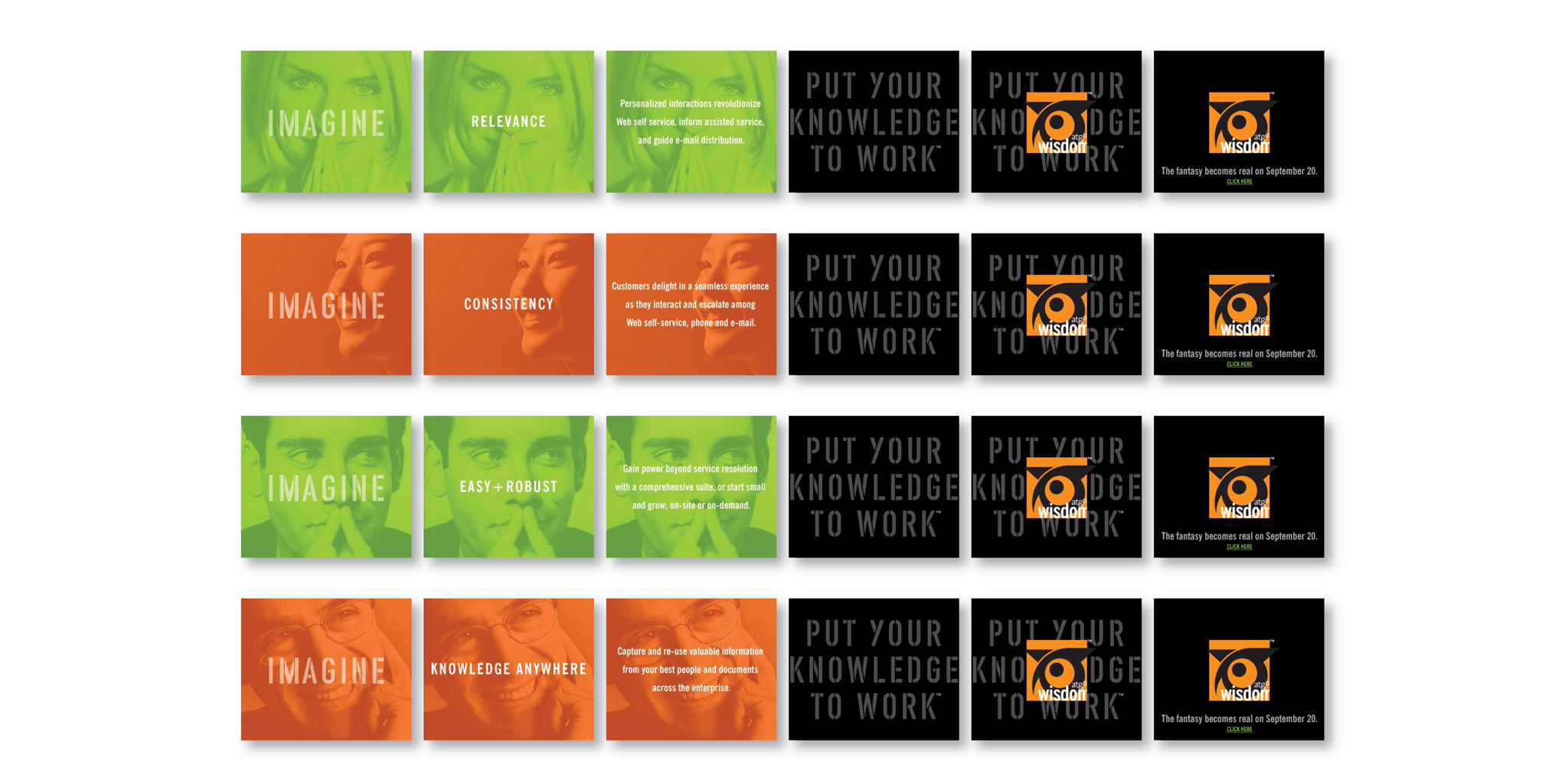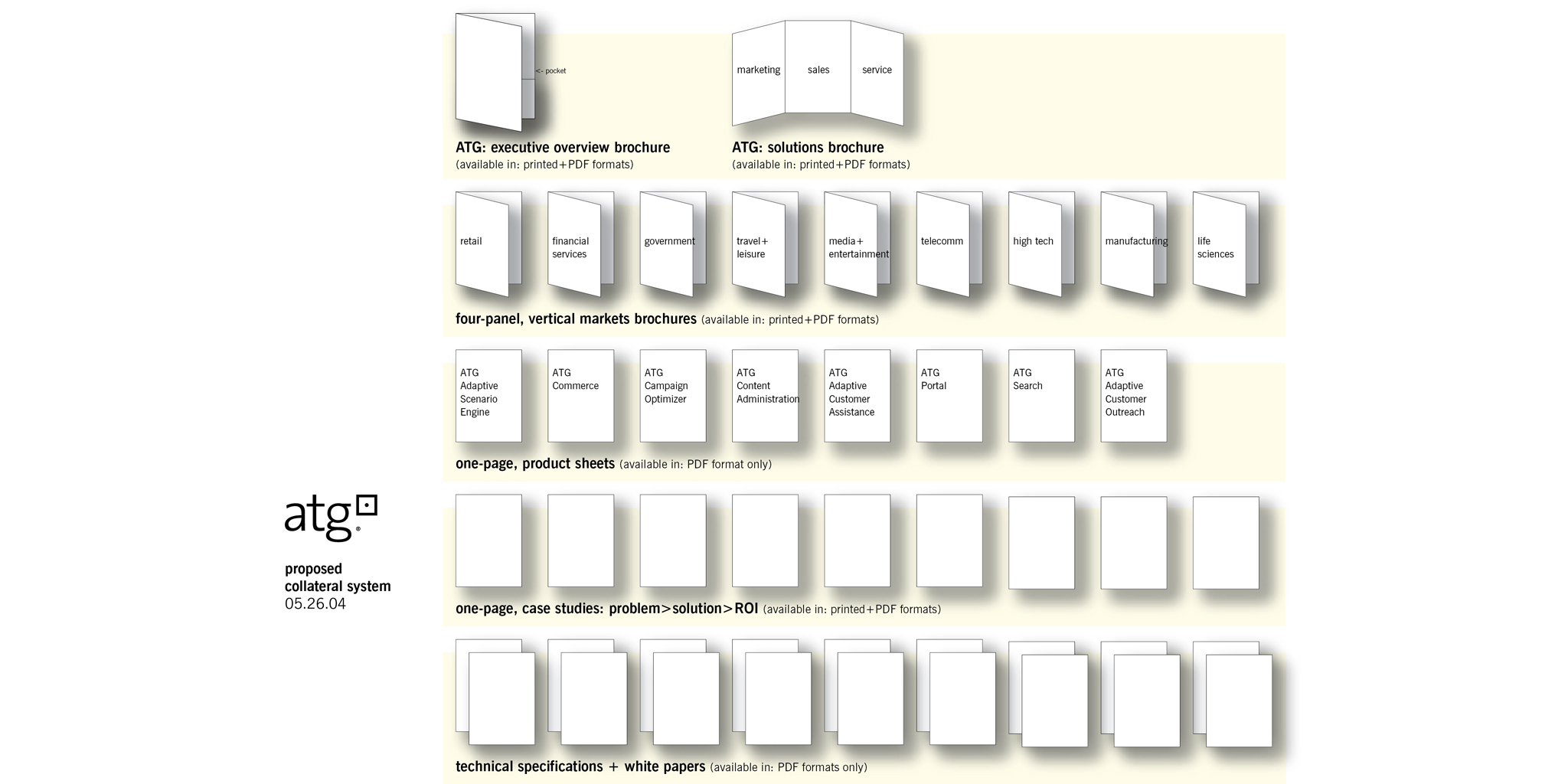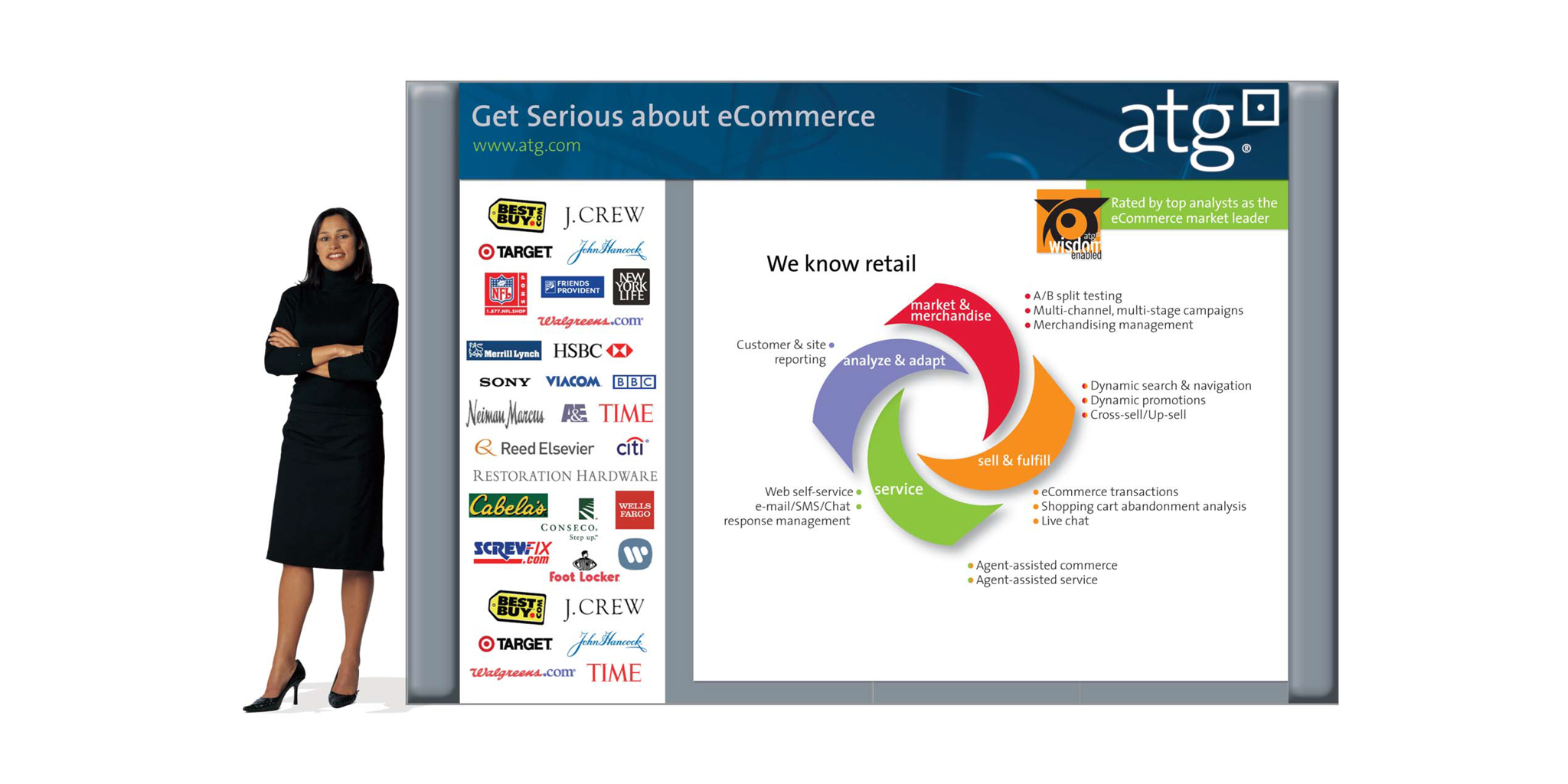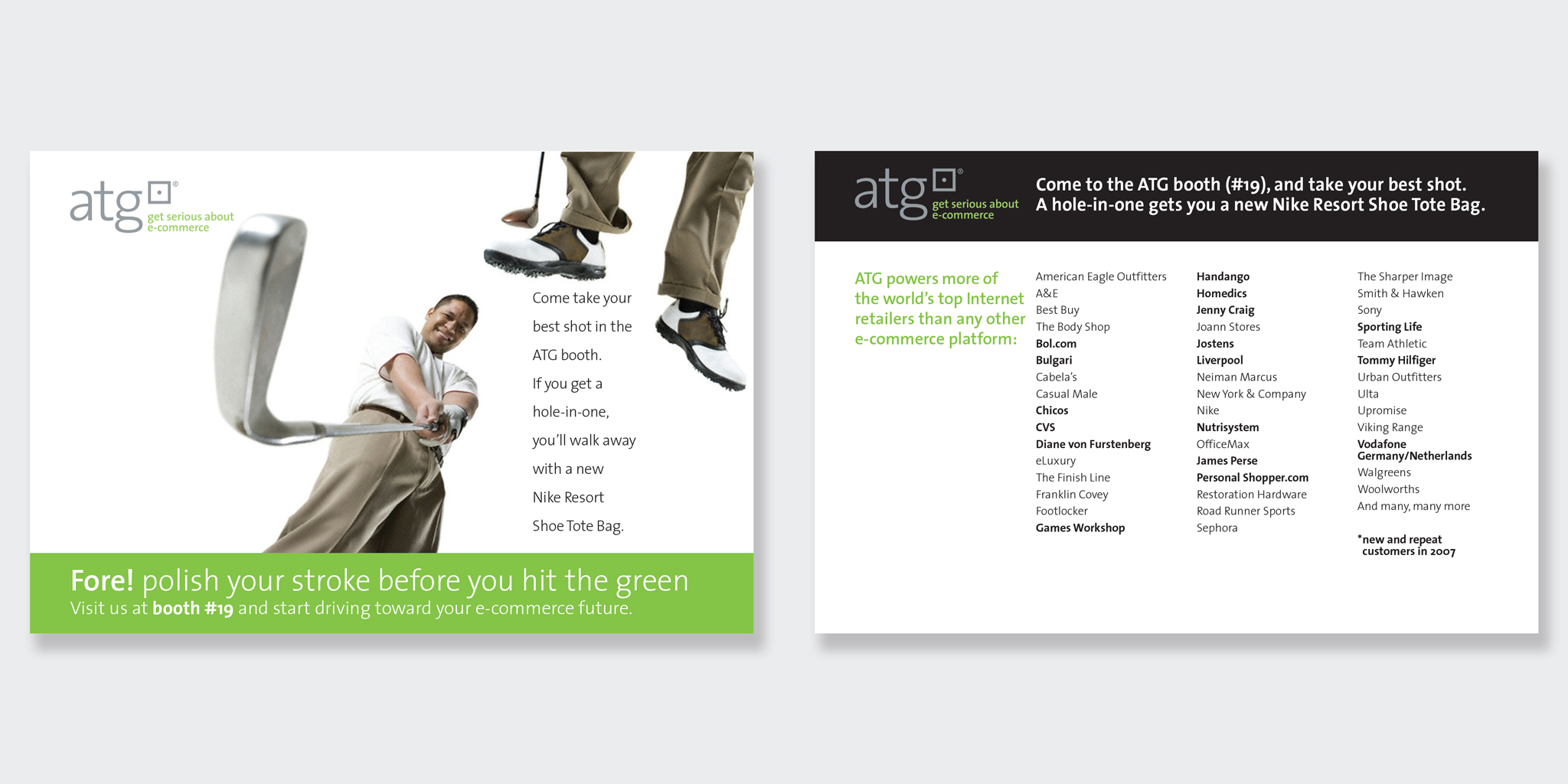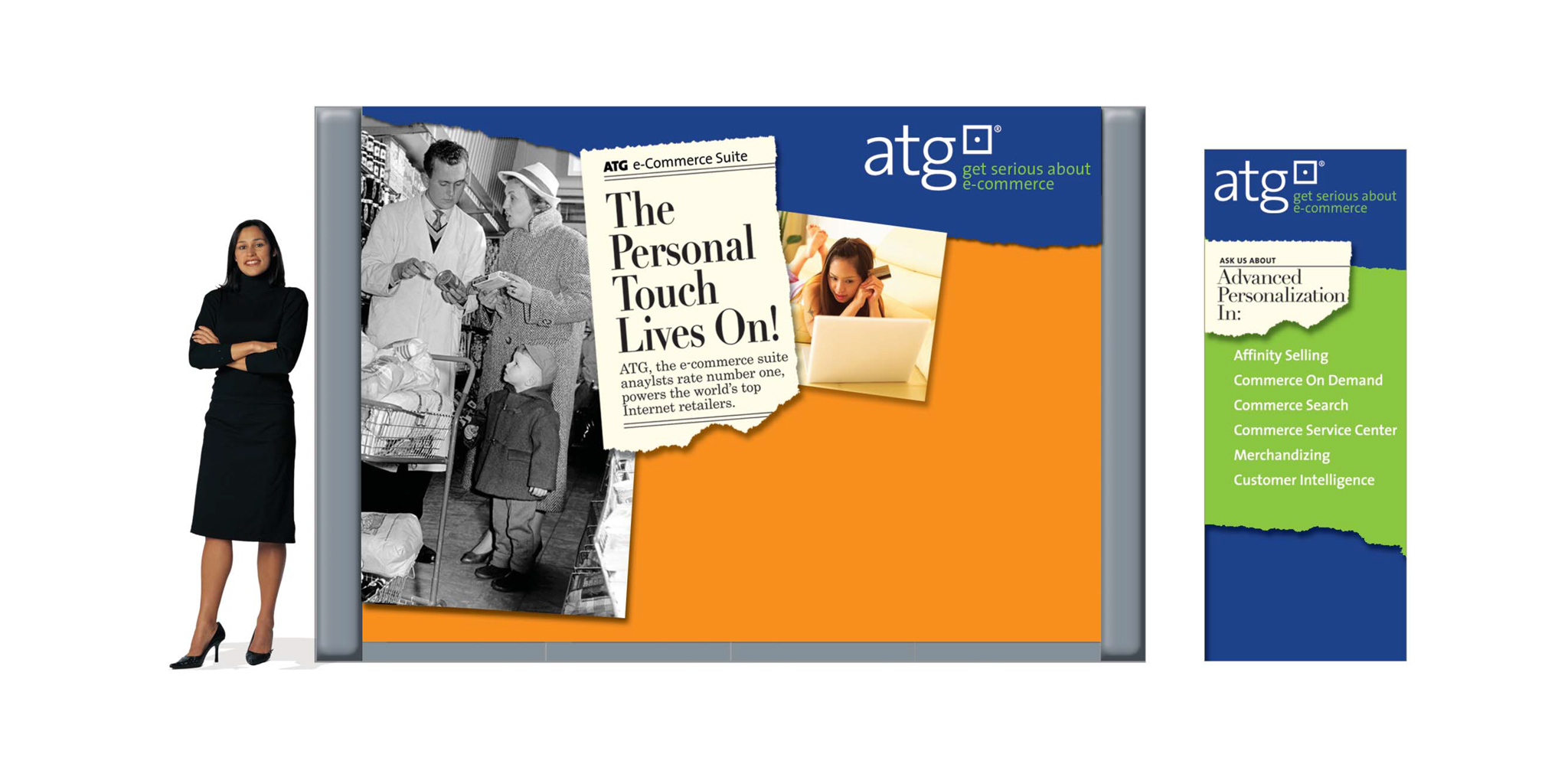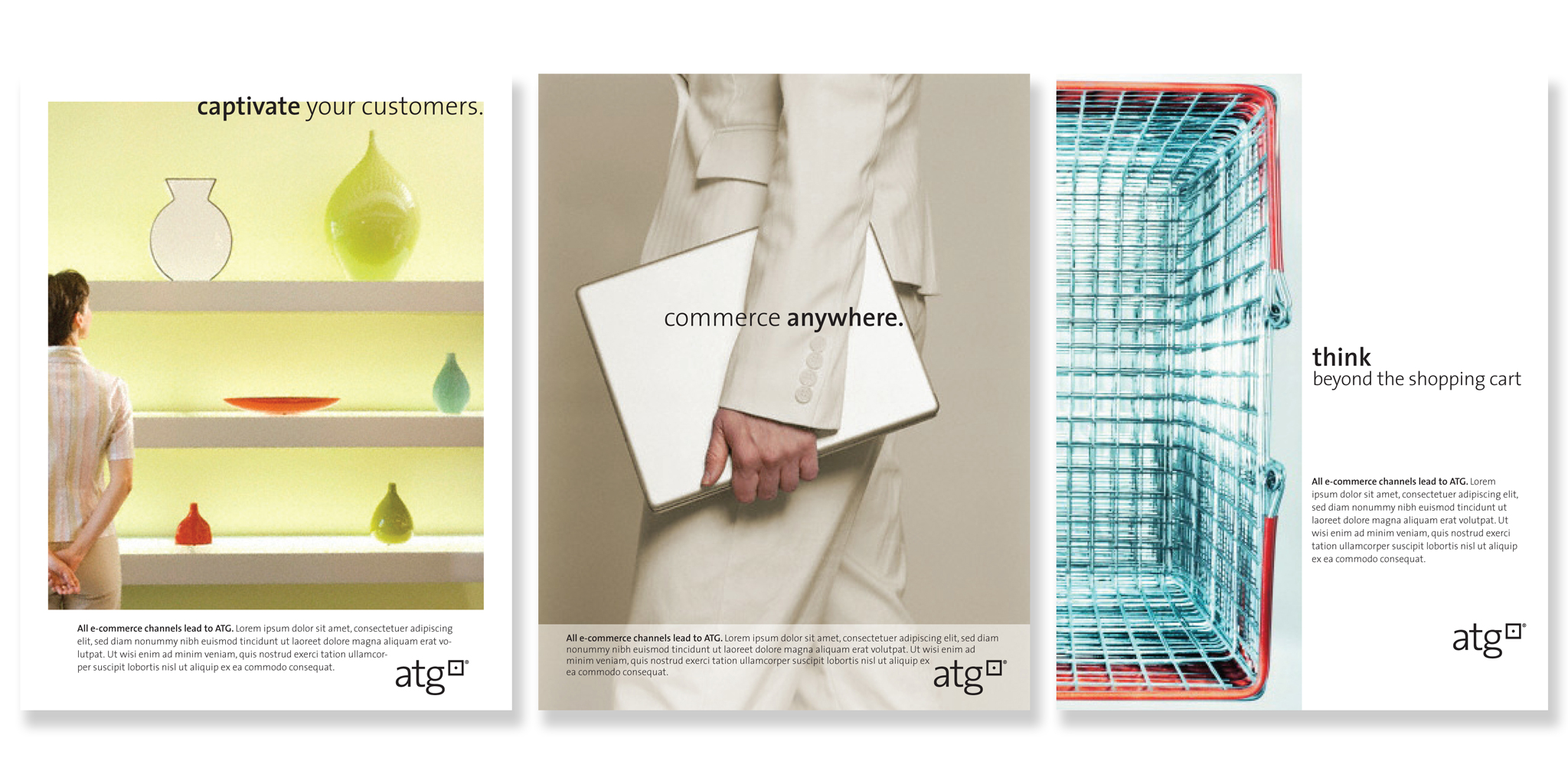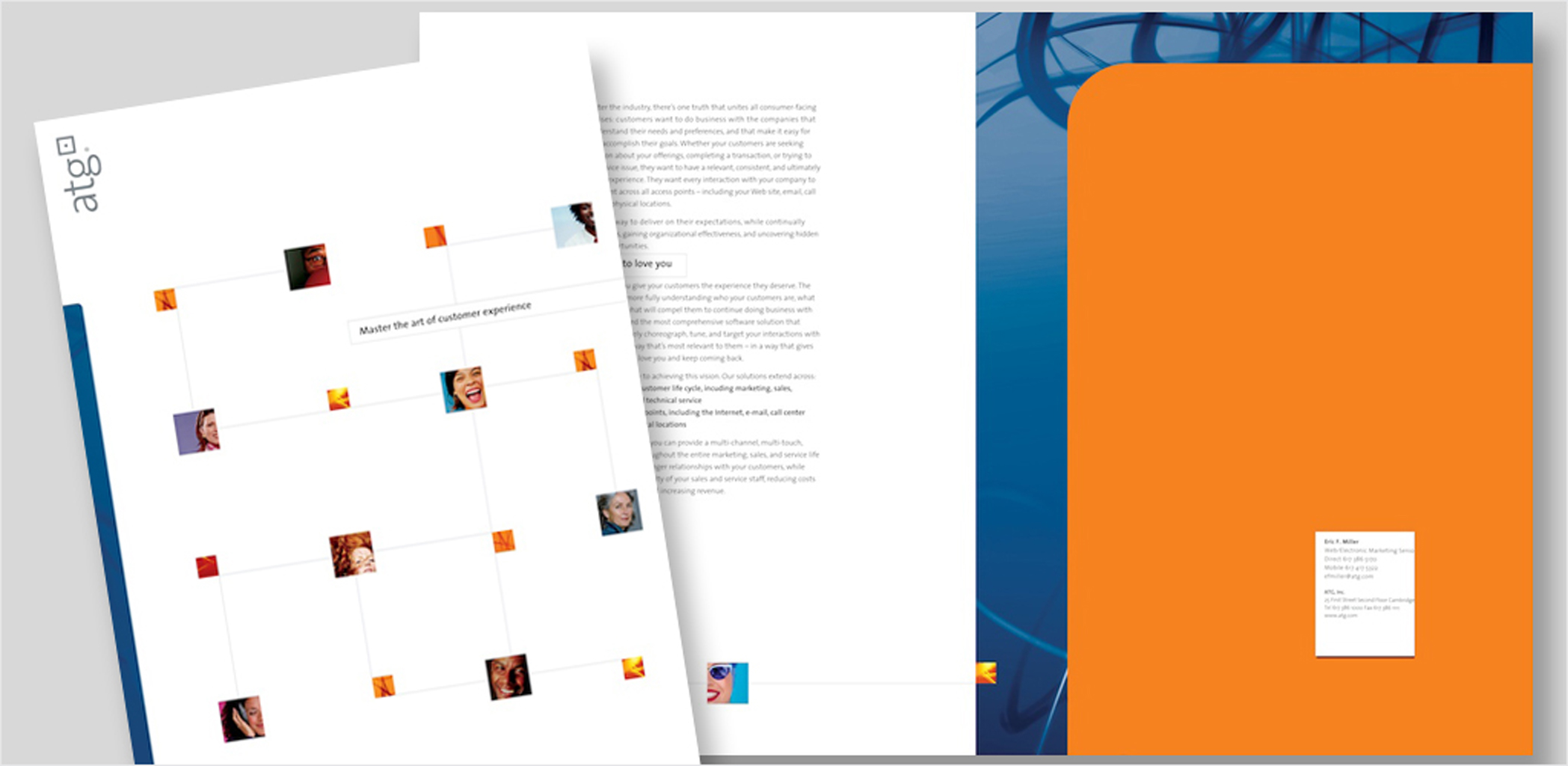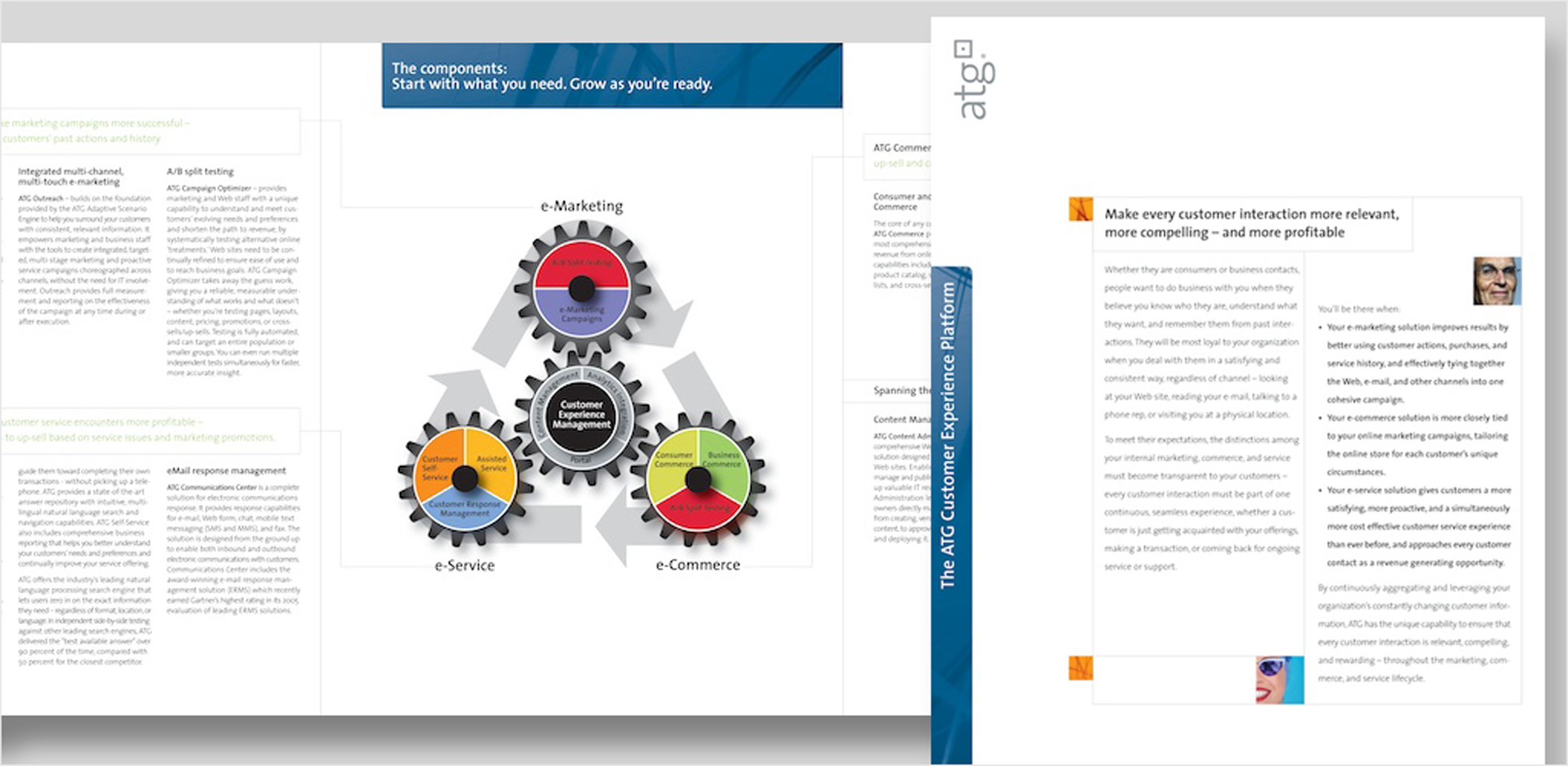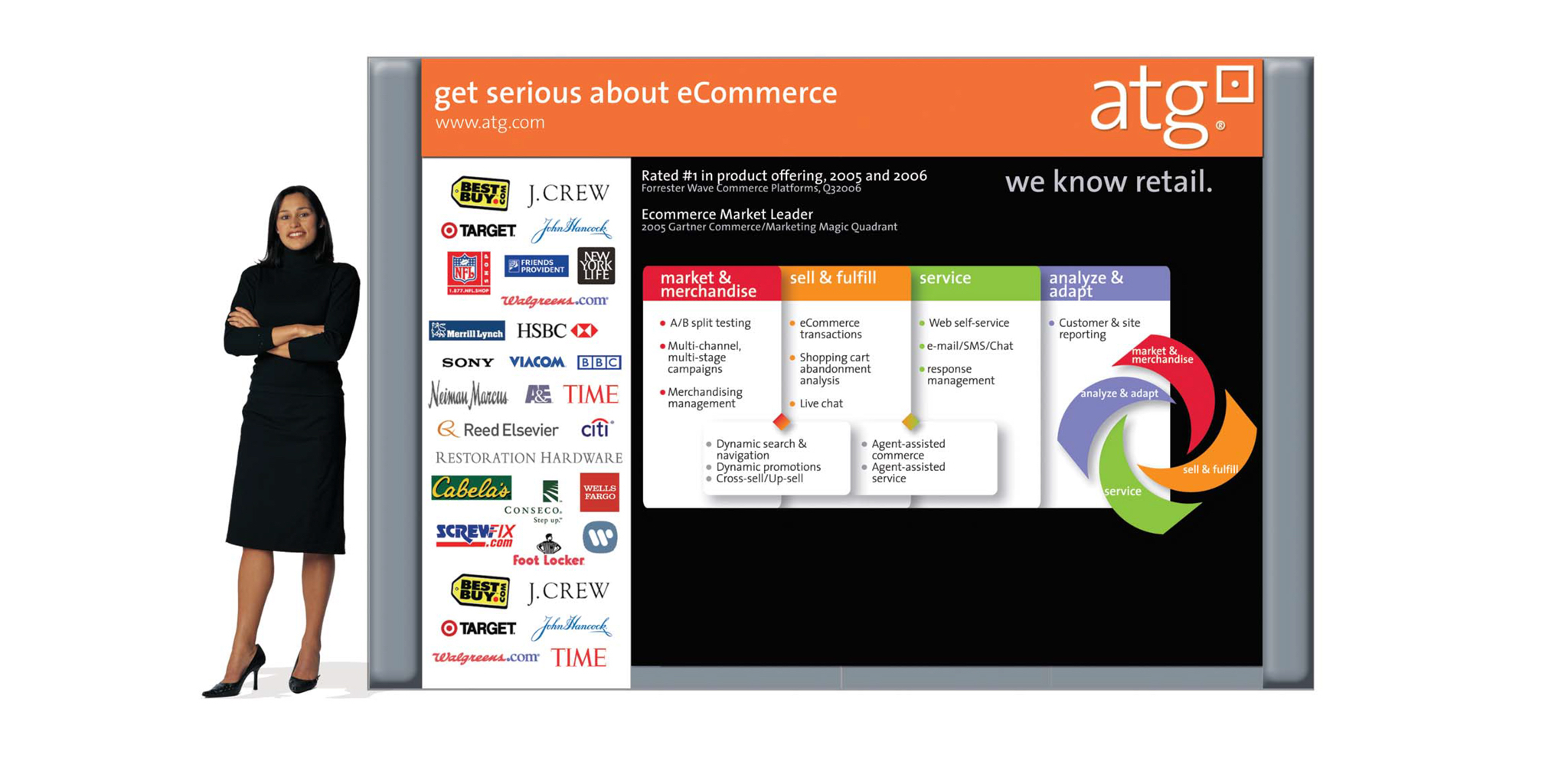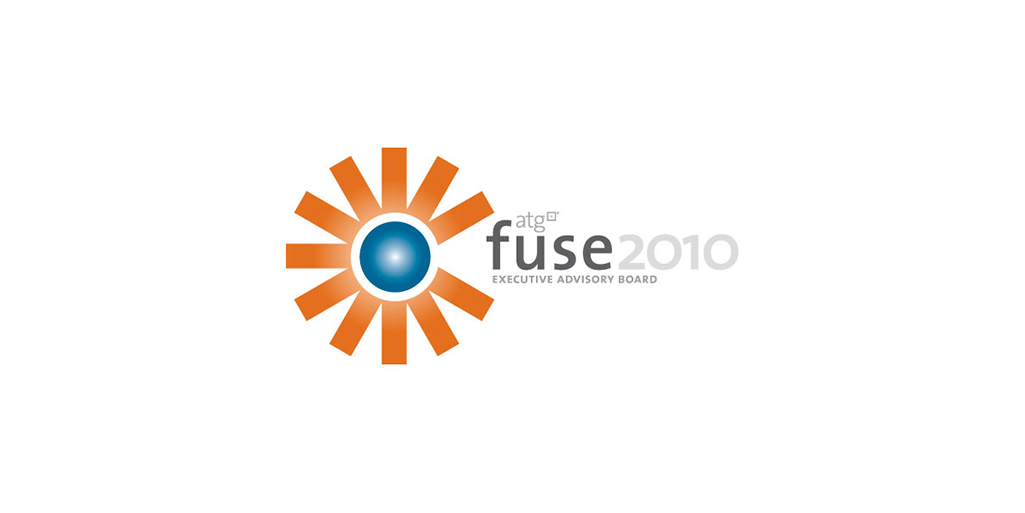 From mid-2004 until the company's acquisition by Oracle in 2010, EYMER BRAND Laboratories was Art Technology Group's (ATG, Inc.) "go-to" marketing communications firm.
ATG was a leading provider of eCommerce software and related on-demand commerce optimization applications. ATG's solutions enable enterprises to provide a cohesive online customer experience with sophisticated merchandising, marketing, content personalization, automated recommendations, and live-help services.
During this period, EYMER was responsible for the design of the company's printed marketing collateral, website design, email campaigns, event, and tradeshow graphics. Projects also included online and printed materials for the annual ATG Insight user conference.